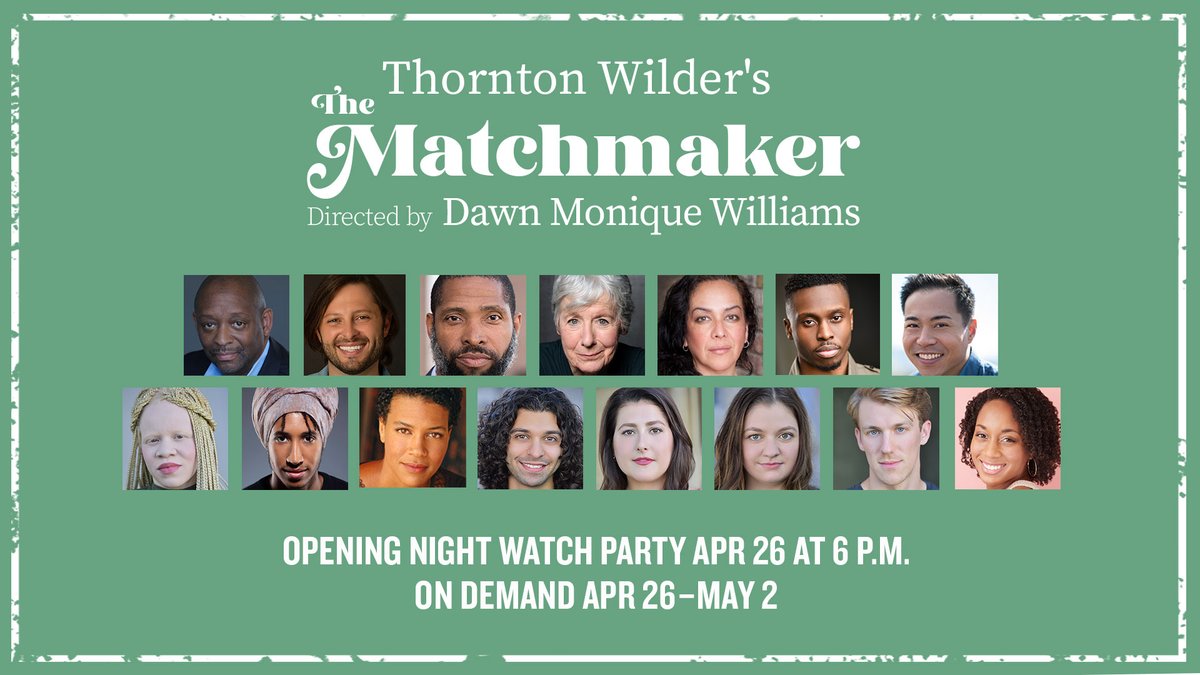 "The difference between 'a little money' and 'no money at all' is enormous."
– Dolly Levi
I know I'm neither the first nor last to say they're tired of the quarantine, but it'll be a welcome relief when enough of us are vaccinated (I've got one dose so far) to where talking about the pandemic will be truly passe. Then again, given how so many people are rejecting the vaccine, mask mandates, and indoor capacity suggestions, that day may be far off yet.
Still, attempting to brave an expedition to an actual theatre will be an event unto itself, even if the show itself is nothing special. So, as ACT wraps up its inaugural Out Loud staged reading series, I genuinely look forward to when this series will be able to take place on a physical stage with live actors.
Because the digital-only aspect is what has hindered it from achieving its true potential. You don't have the combined talents of director Dawn Monique Williams, actor Catherine Castellanos, and actor Aldo Billingslea (I've worked with the latter two before) and wind up with a final product that's merely "okay"; not unless there's something wrong with the format itself.
The class comedy that would adapt into the beloved musical Hello, Dolly! is, like two previous Out Loud scripts, no less relevant now than when it was originally performed – in that sense, ACT Artistic Director Pam McKinnon's experiment was a success. The problem is that everyone involved seemed to underestimate just how important it is to have a cast who can react to one another in person.
Wilder's NY tale of young lovers and upward mobility depends on timing, timing is often set by reactions, reactions are based on immediate stimuli. As with the previous two Out Loud readings, the pauses have wisely been edited out of the pauses each actor made between lines. But it's apparent that they were there by how the lines were read. Vandergelder (Billingslea) is in a completely different play than Kemper, who's in a different play than Dolly (Castellanos). None of their reactions (or vocal intonations) match, so it's hard to stay attached to the story.
I understand how thin (and belated) this review will come off, but there isn't much to say other than it was an online staged reading that was hindered by the medium into which it was forced. When the world is eventually ready to make face-to-face a regular thing again (something still a ways off, thanks to anti-vaxxers), projects like this will only benefit from it.
GRADE: C
The Matchmaker streamed from 26th of April – 2nd of May on the ACT website.
The show was roughly 2 hours 40 min. with a single 3-min intermission.
For information, please visit the production's official site here.